A Fresh Take on Moshions' Adored Piece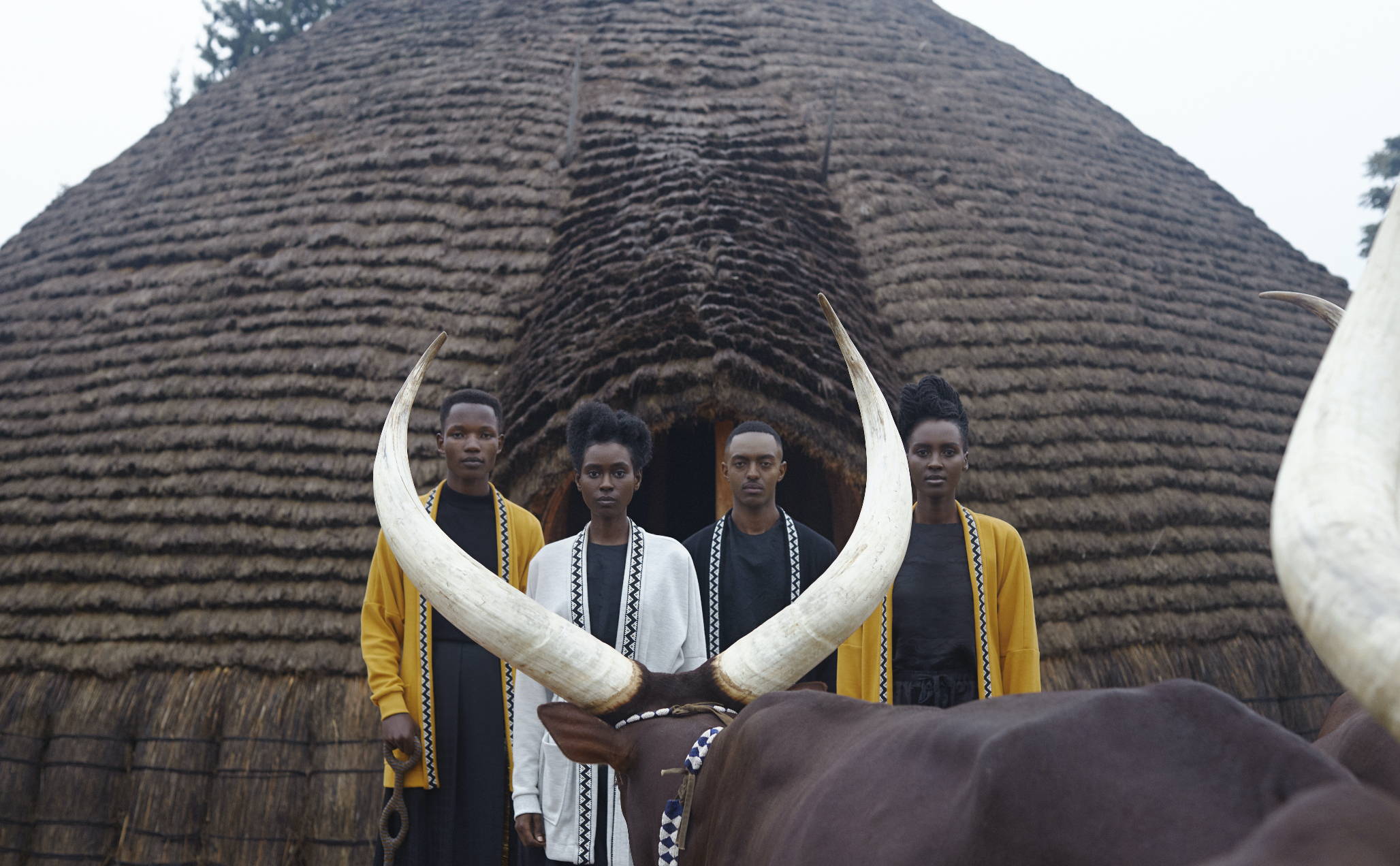 Meet a quintessential, warm and symbolic fashion statement true to cultural aesthetics and dedicated craftsmanship inside-out. 
In cloth and concept, the unconventional techniques shape the masterpiece into a versatile, bold, and eco-friendly essential. The Intwari Cardigan reveals the house's obsession with tradition and luxury.   
The Culture is in the Details
The Cardigan signifies, and references Rwanda's endless pursuit of warmth and grace. Royalties fit in fine animal skin, shepherds covered up in food sacks, communities shone in drapery garments at ceremonial functions. To date, graceful styles continue to express leadership, wealth, and modesty of people.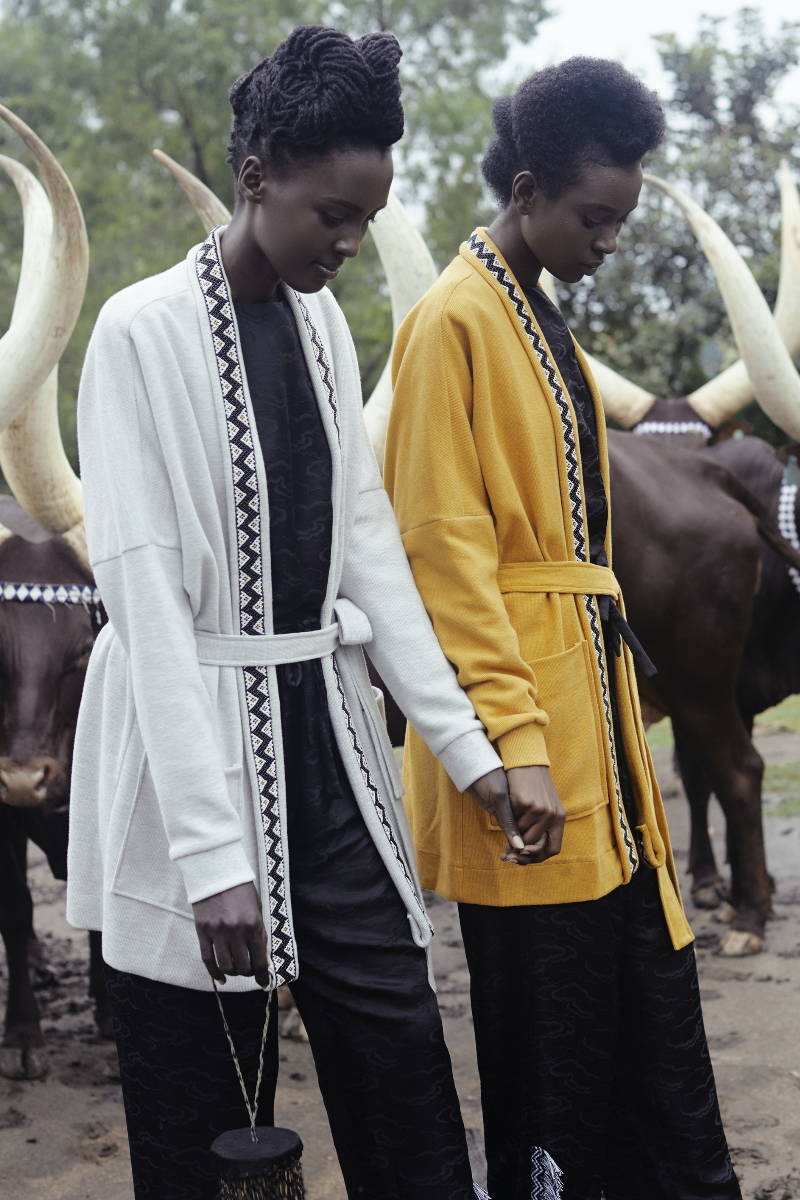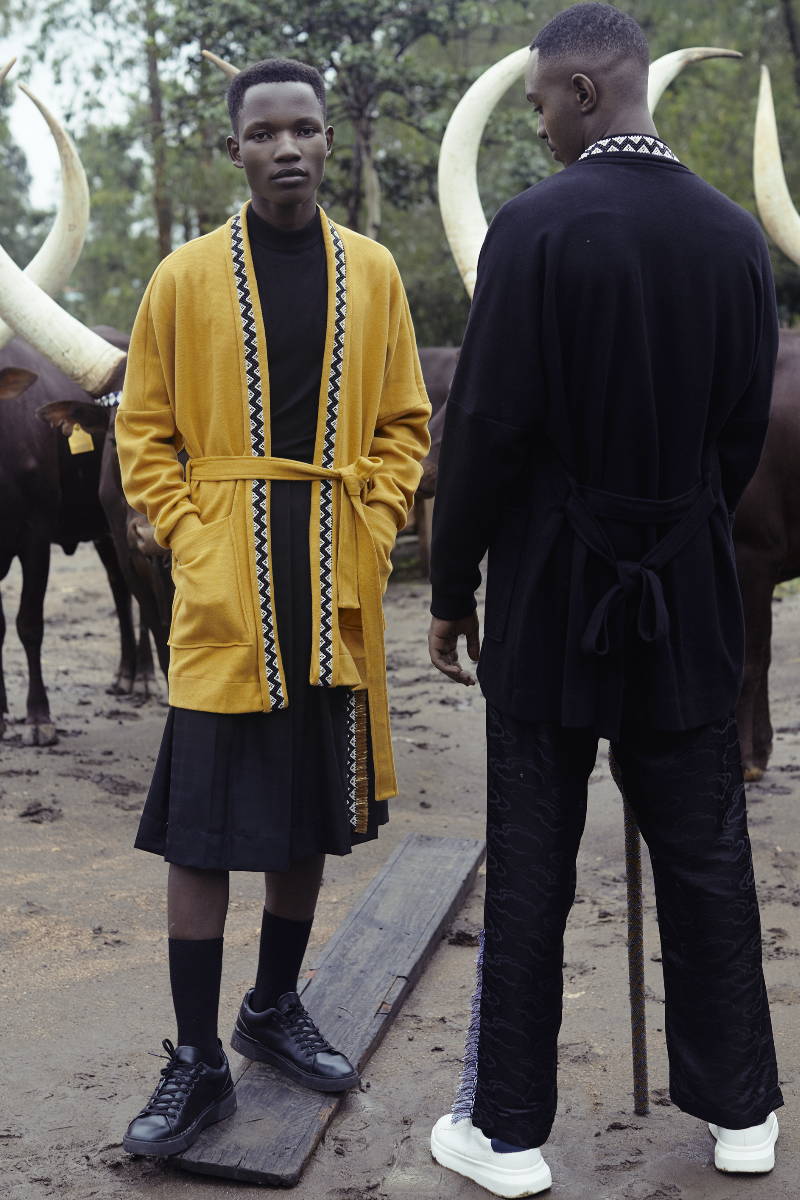 Ethical, from Farm to Finish
The Cardigan is a breath of conscious production. Made from pure organic cotton – planted, sourced, and produced in Africa – by partners who champion fair profit as much as we do. 
The production approach has been assessed and tied to sustainability values the brand continues to explore. 
At the atelier, the artisans and tailors engage in a meticulous construction of a Cardigan that sticks to traditional motifs while reimagining contemporary couture.

Every piece is embellished with 10,103 beads. The beadwork by hand is beyond art and craft; it is the soul of the Cardigan. The thousands of beads carefully appear in three colours, and were chosen to reflect brand themes in an emblematic motif known as Umuraza. 
The intricate hand-beading is performed by pattern specialists with care to keep the sweater almost weightless as is classic.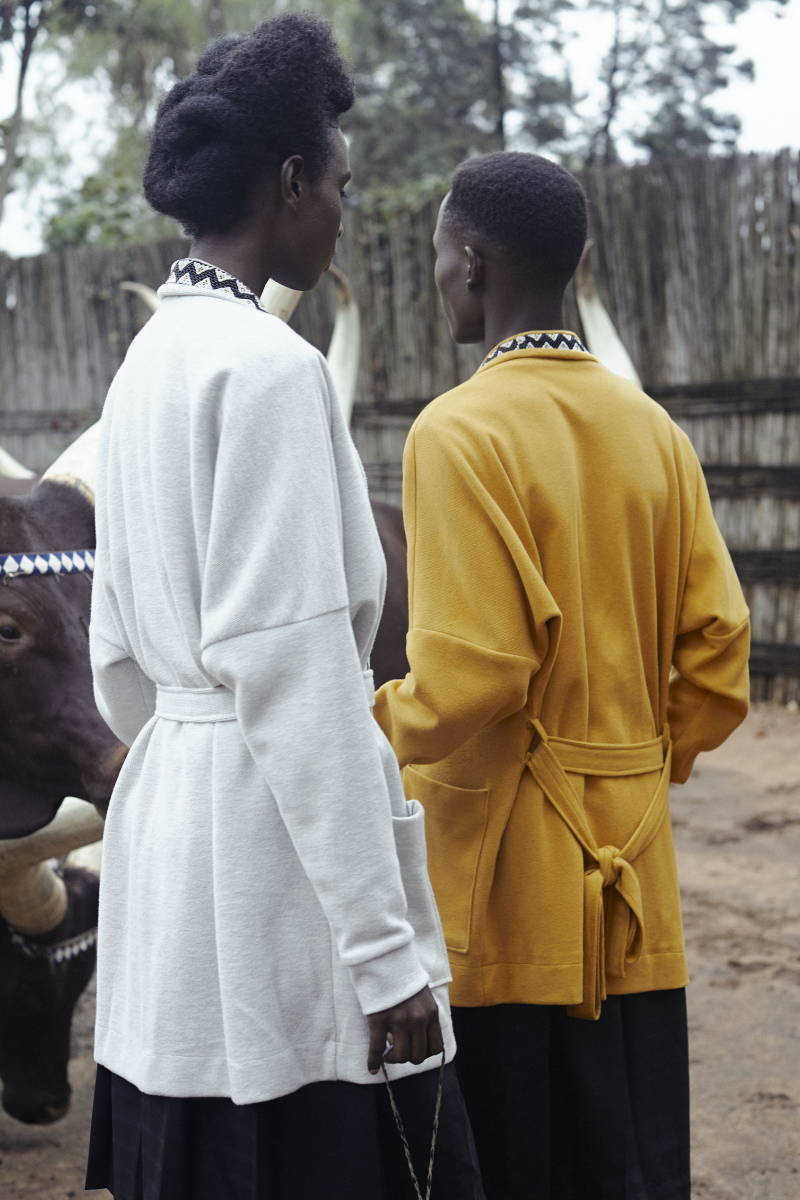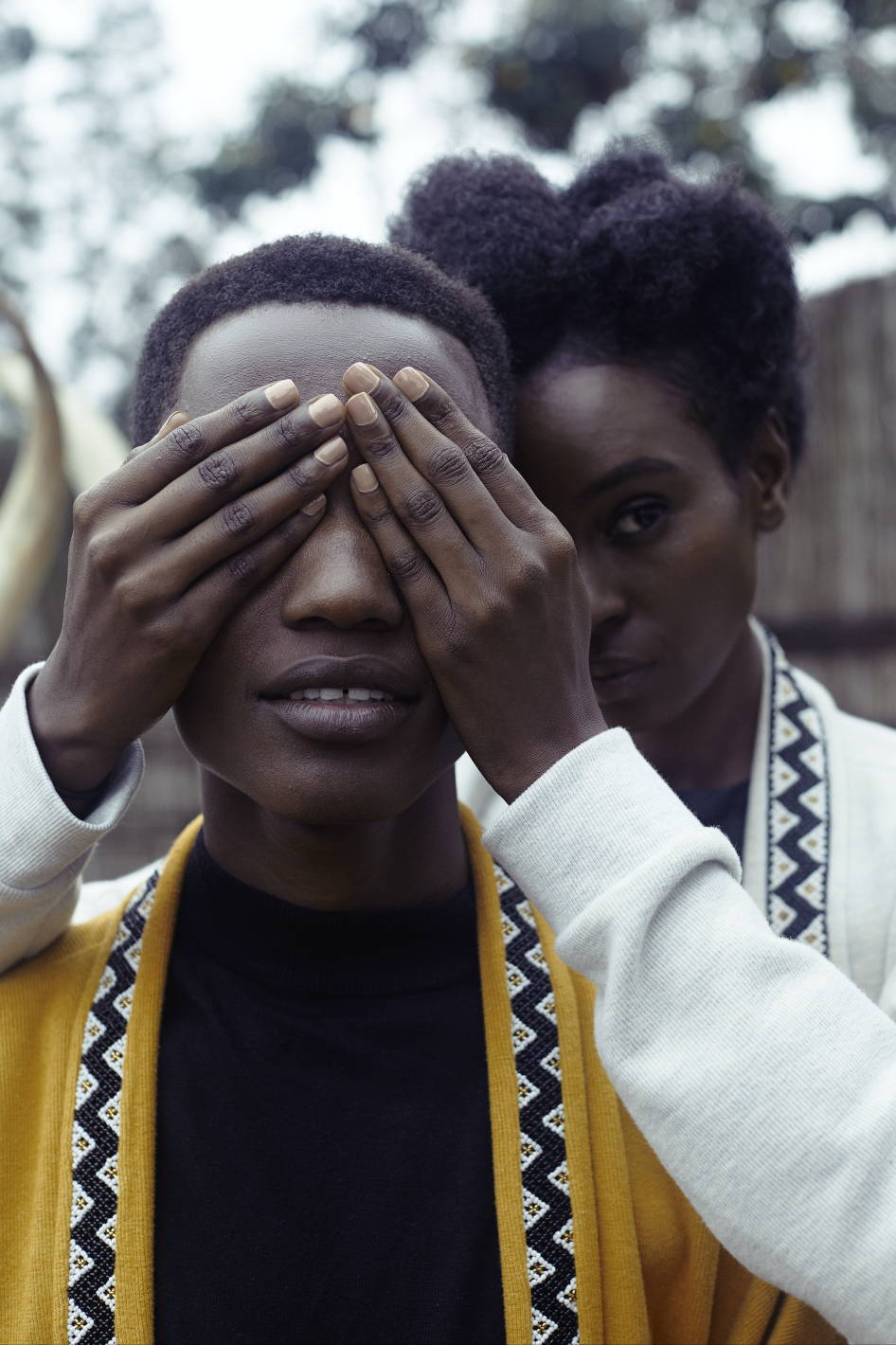 Come rain, come sunshine, the Cardigan remains a consistent wear through time and time again. The texture is an intelligent blend of 250 GSM (Grammes per Square Meter), fulfilled by contrast colours. 
The relaxed silhouette is constructed to match the sweater's modest character. Two deep pockets compliment the look; adding to the edgy, minimalist, subtle rhythm of the piece. 
The adjustable waist belt boosts appeal in each knot. You can expose, overlay, or loosen your look.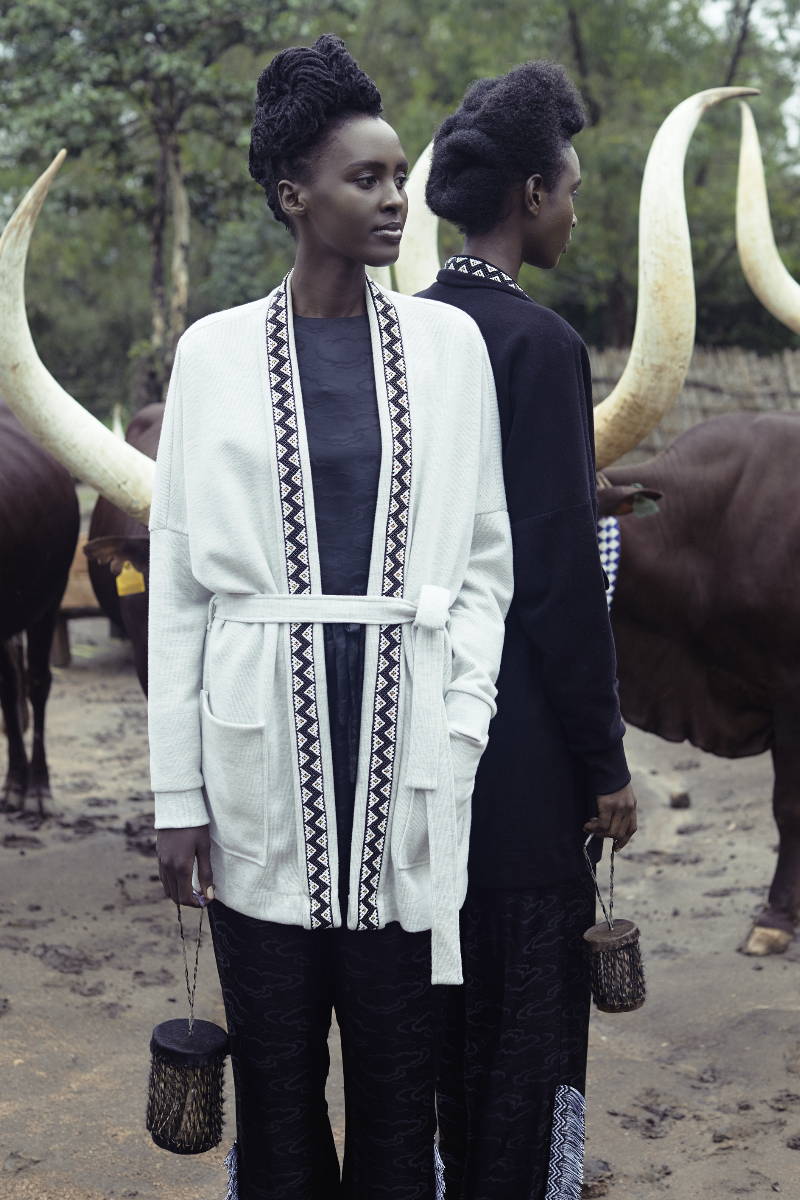 Style Freedom - Dress it Up, Dress it Down
Whether you want to show out at a formal gala, or meet friends and family for brunch; the Intwari Cardigan is a Monday to Sunday best. Versatility and freedom enrich qualities in this unisex cut. 
 It is made for explorers. You. 
An editorial photoshoot at the historic King's Palace Museum, the residence of royal lineages. The Inyambo cows joined the party – adding sheer majesty into the scenery. Courtesy of Michelle Van Dijk.